I made a new hanging toy for my rabbits out of leftover pieces of cardboard and string. I cut spatula sized pieces of cardboard and i pierced holes, then i just threaded through with a bunny friendly string. i hang it up in their hutch.
Like in this You tube video,my rabbits love to play with a brown paper bag stuffed with hay I hang it up in their hutch or leave it in their playroom.
Use a large container and fill it with sand or shredded newspaper, then let your bunny dig and roll in it. When ever I get this toy out for them, they make a mess so consider yourself warned but they have so much fun digging and rolling in the newspaper. Don't let your rabbit eat the newspaper!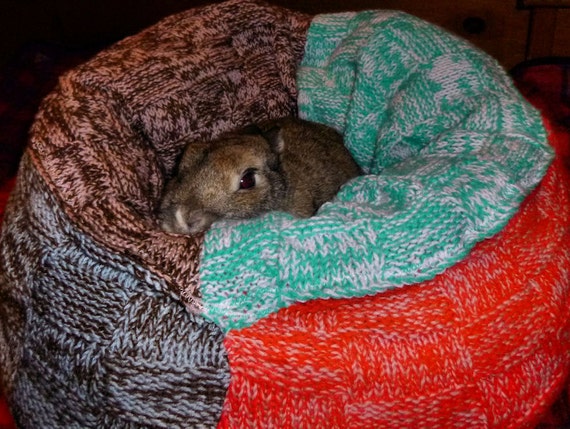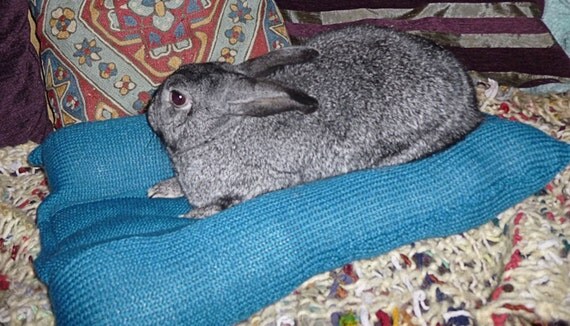 This etsy seller makes the most gorgeous knitted bunny toys and beds, be sure to go and check her etsy shop out. All the proceeds from her etsy shop go to her bunny rescue.
http://www.etsy.com/shop/thehareapparent